Ok ok ok, this is not a Nixie, it's a Panaplex watch, but that sounds so much less fun. They work like nixies, but they are flat and often 7 segment displays, somewhat common in alarm clocks and tech gear.I got a few of them from a friend and compared to nixies, they are rather small and flat. So why not make a wristwatch with them!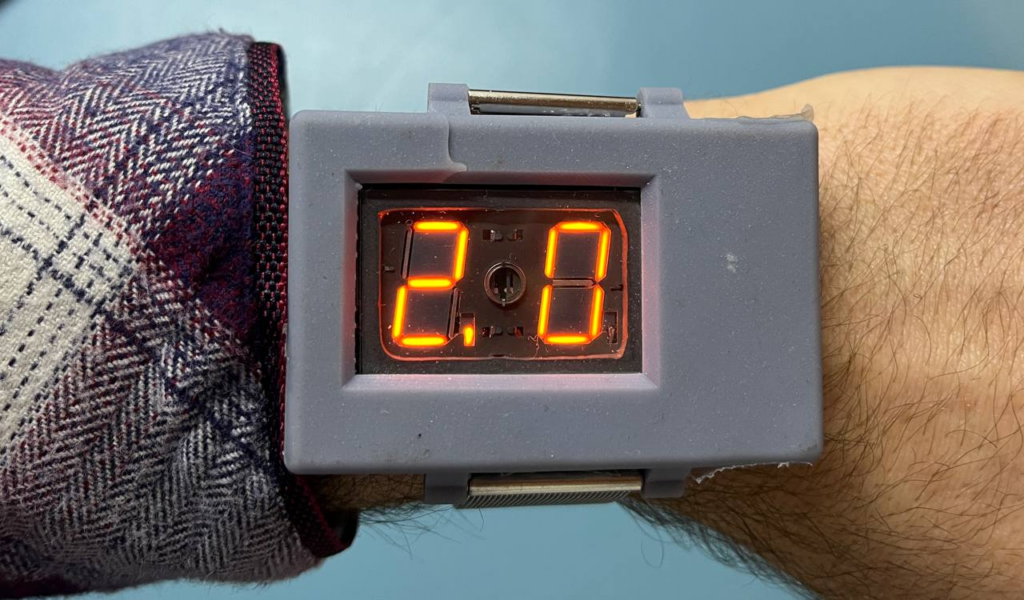 Like nixies, panaplex displays require a high voltage to operate, around 200V. Which, on a wristwatch is a little challenging. I also wanted this to be a somewhat usable watch, unlike some of the nixie watches that, while cool, look quite cumbersome to wear due to their size.
This display is the ZM1570, which according to the datasheet, is similar to the ZM1550 but a little radioactive, fun!
So let's look at what it takes to make a watch with these and how small all the circuitry can be.
Continue Reading