Like many other electronics hobbyists I am enjoying the video's Ben Eater is making on getting a 6502 CPU up and running on a breadboard. His video's are very informative, going in depth how the CPU works and slowly buiding up to hello world. If you haven't watched them, give them a try!
Another great 6502 (and other 8 bit CPU's) project is Grant's simple 6502 computer. With a minimum part count he creates 6502 computer that runs Microsoft Basic.
The problem for me is that I have had quite some issues building big things on breadboards, broken wires and other hard to debug issues. Instead I decided to make a circuit board to solve this problem. I also wanted the board to work with Ben Eater's video's as well as run Basic. The circuit board turned out like this: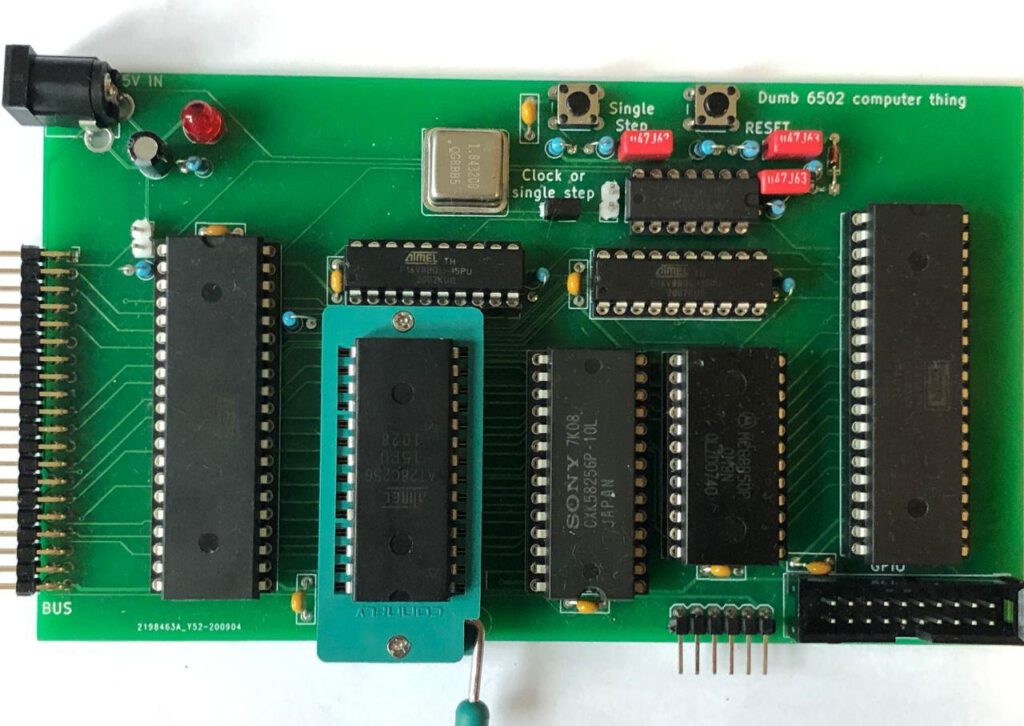 So let's get into some detail how it works and what is different.
Continue Reading